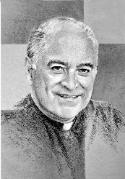 In 1995, Fr. John Catoir founded St. Jude Media
Ministry. For 22 years, we've provided uplifting
message of joy to those most in need through all
forms of media. Today, millions are reached
through Radio and Social Media.


Website Est. 2012 - designed and managed by:

Martin Media Management, Inc.
972-333-6722 daisy8tx@yahoo.com


Copyright 2017 - St. Jude Media Ministry

New Site Published: 2-8-2017

Updated: 7-2
4
-2017

A Member of the Catholic Press Association.




Fr. John Catoir
. . . Messenger of Joy

"Christ came to bring joy. . . joy is
the keynote of the Christian
message and the recurring motif
of the Gospels ... go, therefore,
and become messengers of joy!"

-- Saint Pope John Paul II

Fr. Catoir also uses
social media such as
Facebook and Twitter to
reach both young and
old in a far-reaching
national & international
audience. Our recent
Christmas campaign
reached over 2 million
people worldwide.

To All Editors: You have my permission to use any article or other information or text in this
website at no charge. If you have questions, please call 972-333-6722. God Bless.
-- Fr. John Catoir, February 27, 2017.

A Daily Blessing

May the Passion and Death of Our Lord
Jesus Christ, the merits of the Blessed
Virgin Mary and all the saints, and
whatsoever good you do or suffering you
endure -- cleanse you of all your sins,
bring you an increase of grace, and
prepare you for the joys of eternal life
with Our Heavenly Father.
Amen.

Interview with Betty Hutton
from "The Christopher's"
TV Program years ago. 10 min.

CLICK HERE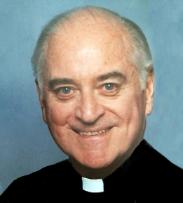 MAY THE LORD BE YOUR STRENGTH AND YOUR JOY!

Editors may use articles free of charge.