ABOUT US

EARLY YEARS and CHILDHOOD
I am the son of Jack Catoir and Kitty Caslin -- born a year after they were married in
New York. Growing up as a boy I was interested in sports, having fun, and being free.
My father was an athlete and enjoyed raising me over his head on one hand! My Dad
promised he would never drop me, and he never did! I think that's how I learned to
trust my Father in heaven. My sister, Cathy, and I, were raised in a loving family
where God, home and country were important.

I did become an Altar boy, and loved it, but I mainly did it to get out of school when
there was a funeral. I joined the Boy Scouts and set my sights on becoming an Eagle
Scout. When I was sixteen my mother pinned the Eagle Scout medal on me. It was a
great day.

In high school the stirrings to become a priest began, but I repressed them. I wanted
to make God the center of my life, but I wanted to get married and have a family in the
process. I graduated from Forham University in 1953 with a Business Degree. The
Korean War was on and I was drafted and ended up an MP at Fort Sam Houston in
San Antonio. It wasn't until I joined the Army that I came back to the idea of
priesthood. The year before I was discharged from the Army, the Post Chaplain asked
me to serve as his assistant. By 1955, I knew that I wanted to be a priest for the rest
of my life.

Little did I know in all those years, that my grandmother, Anna Horan, (below right)
who died when I was six months old, was part of this process. I was ordained a priest
on May 28, 1960, but long after I had been ordained, my Aunt Letitia told me that
Grandma Anna had prayed all her life that one of her children would be born on her
birthday, September 8, the feast of Our Blessed Mother's birth. She also prayed that
one of her sons would become a priest. None of these prayers would be answered
until 1931, when I was born on September 8th.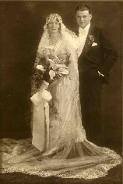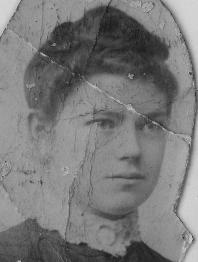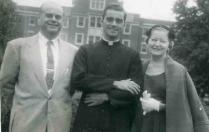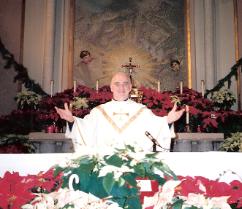 THE CHRISTOPHERS
In 1978, the Christophers chose me as their new Executive Director. I moved to Manhattan, NY, and served in
radio and TV ministry, as the host of "Christopher Closeup" for 30 years. It was my honor to interview celebrities
about their faith and interacted with many more, including -- Jimmy Durante, Jack Benny, Tony Bennett, Jimmy
Cagney, Mickey Rooney, Sid Caesar, Milton Berle, Steve Allen, and many others. Extraordinary moments of
grace -- met Pope John Paul II in 1980 and concelebrated Mass together in his private chapel. Asked to give a
nine day retreat for Mother Teresa and her Novices. Received an honorary doctorate from St. John's University.


PRIESTHOOD
My mother died in 1957, during my second year in seminary. She was only 54, but had been sick for seven years.
On May 28, 1960, I was ordained to the priesthood and went on to study and receive my doctorate in Canon Law
at Catholic University. When I returned to the Diocese of Paterson, N.J., Bishop McNulty put me in charge of hte
Marriage Tribunal, and later, I was named Pastor of Our Lady of Victories Parish in Patterson. I baptised many
babies, learned to offer Mass and hear confessions in Spanish, and cared for the elderly. In the 1960's-70's I
actively supported social justice issues and was asked to start the Catholic Interracial Council for the Diocese,
later going to Selma, Alabama, with a group of priests, to support Martin Luther King. In 1973, I also served as
Clergy Personnel Director. In 2010, I celebrated my Golden Jubilee (50 years) of priesthood.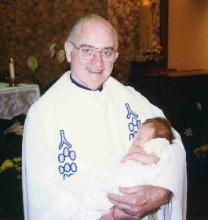 Fr. John Catoir
. . . Messenger of Joy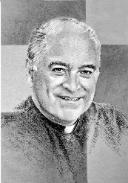 Catoir Family Information:

Father - John Thomas Catoir, Sr.
b. 04-29-1907, NJ - d. 04-06-1992, FL

Mother - Catherine Mary "Kitty" Caslin,
b 08-26-1902, NY - d. 10-01-1957, NY
Married: 11-27-1929


Children:

Fr. John T. Catoir, Jr. b - 09-08-1931, NY
Catherine Mary Catoir (Sister)